Worshipful Masters Wayne Mallory and Richard Freeman 2000-2001
----------------------------------------------------------------------------------
Negro League Baseball Great, Brother Bill (Ready) Cash
with youth and brothers from St Alban.
St Alban sponsored a day of history not taught in school.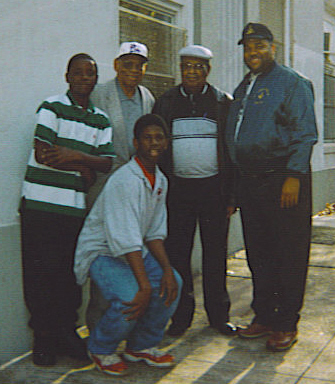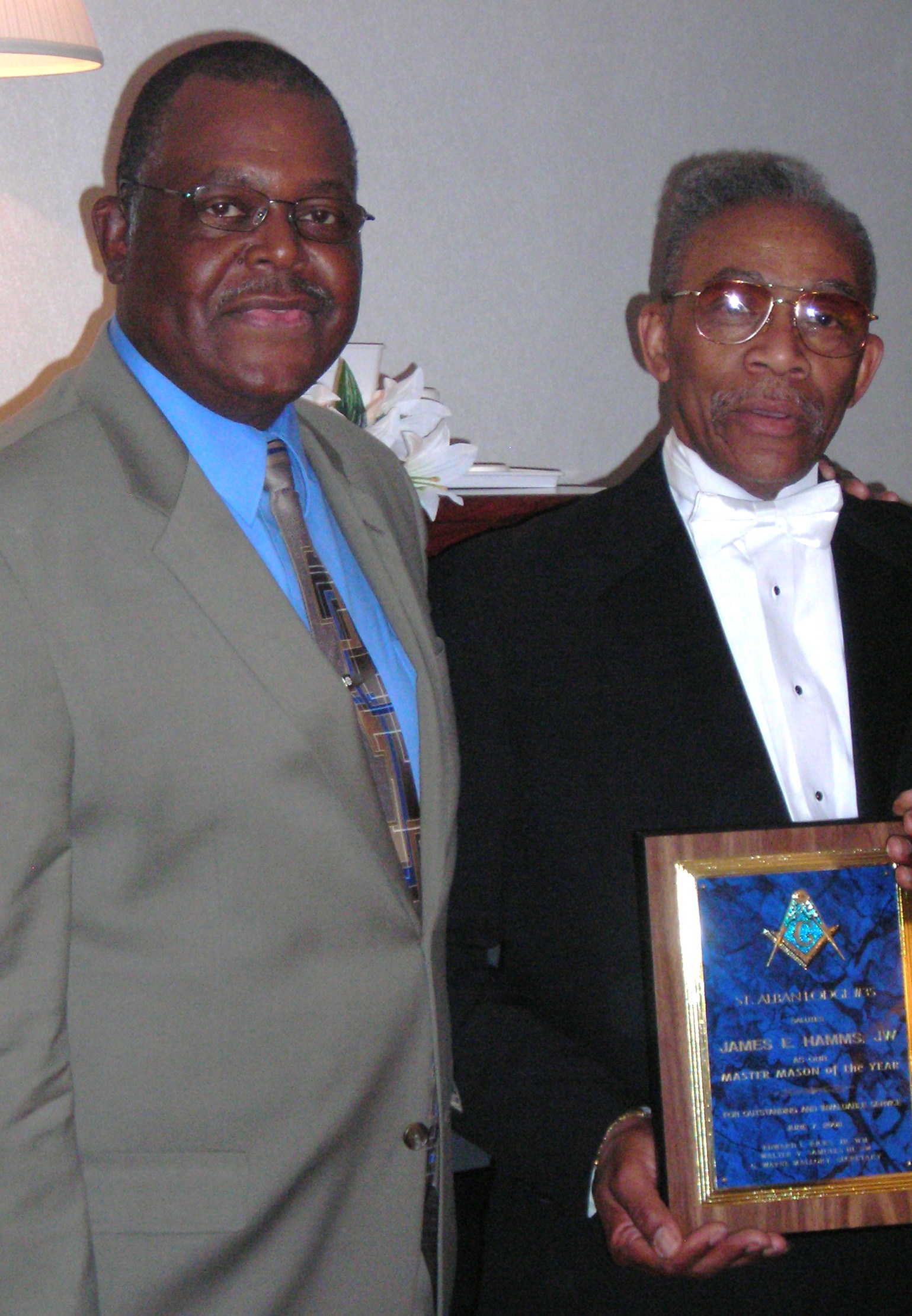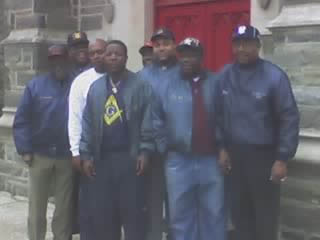 Brother's at Canaan Baptist Church for Turkey basket packing and give away. (November 20, 2004)
Delivering food basket to family at our Adopted School John P. Turner Middle School
Presenting award to Lois Nelson for her work in the community.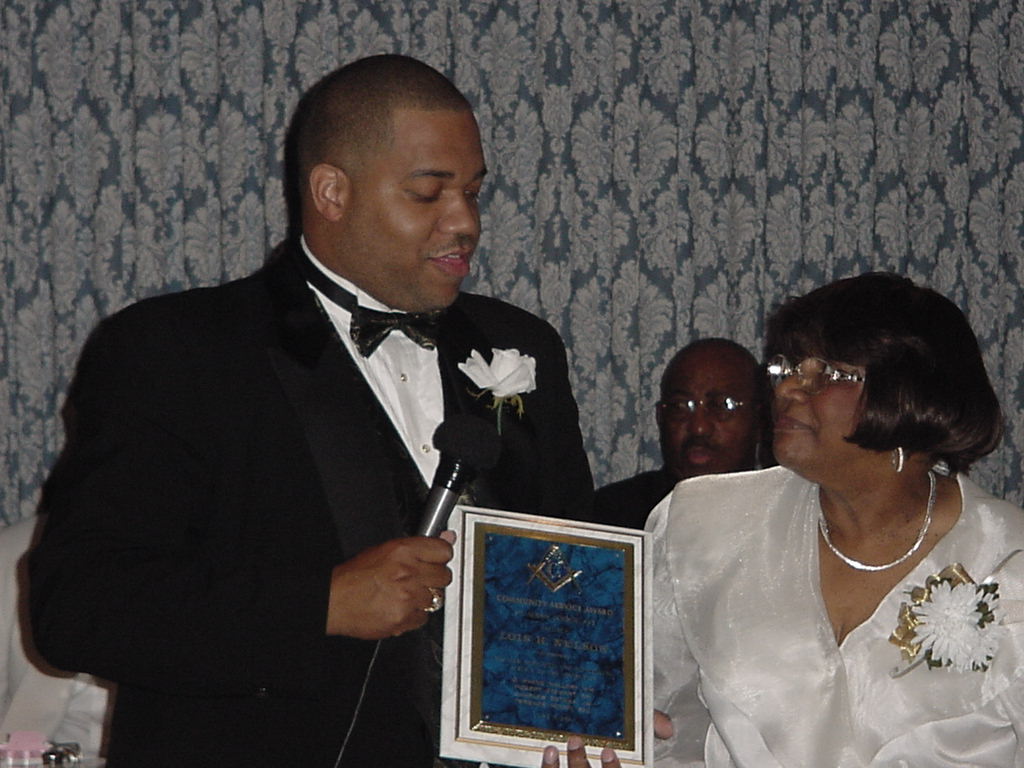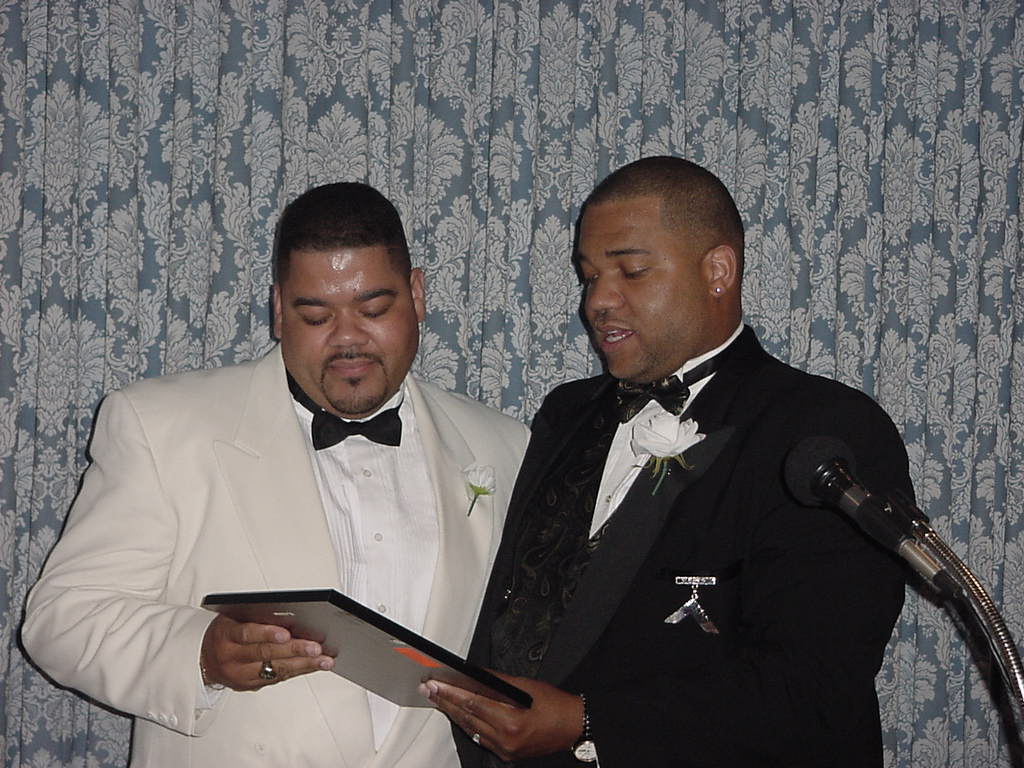 Past Master Walt Samuels being honored.
St Alban Lodge #35 cemetary plot at Eden cemetary.