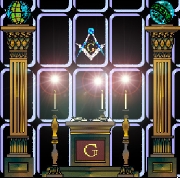 Congratulations to our two newest Master Masons, Brothers Marcus Whitake and Ian Jackson. Now the work begins my brothers. Let your light so shine!
The internal, not the external qualifications of a man are what masonry regards.
We invite you to visit us or attend an event. Our members are more than happy to answer any questions you may have about the fraternity and if interested how you can join.